How can I have an Eco-friendly Christmas? Your Guide to the Athlete's Sustainable Christmas
Christmas has changed a lot in our house over the last few years, we don't receive or give as many presents as we used to but we do have a lot more fun! I have to admit that I stopped sending Christmas cards, partly as it just used to be a stressful things for me as I would never get them written in time and also because it just seemed like a wasteful process and I'd rather spend quality time with friends and family. As an extended family we have opted to do a secret Santa draw for adults – with one difference – you can ask for what you would like (within an agreed budget). It has worked well and everyone gets something of value that they really need, there isn't as much waste involved and we can spend more time on just enjoying the run up to the big day itself. We do of course vary the theme a bit, one year we did only recycled presents as an eco challenge and we often give smaller home-made presents as extras such as soap or chocolates. But overall it has worked really well and we don't feel guilty about parcelling up a book we read last year and giving it as a present, in fact I think it actually makes us feel happier! So I thought I would write a blog to try and answer the question, 'How can I have an eco-friendly Christmas?' and I have tried to do it from an athlete's perspective and hence, 'Your Guide to the Athlete's Sustainable Christmas'. 
'the best Christmas present ideas for your active friends and family'
As athletes tend to have friends and family who are active, outdoor orientated and may well be eco advocates too and likely enjoy the experience of doing things maybe even more than receiving gifts. This blog will give you ideas on simple things that are more about the experience than the need to give presents, based on the Danish theme of hygge as well as looking at some of what I consider to be the best Christmas present ideas for your active friends and family. The brands that I recommend to buy from have got sustainability at the centre of what they do. This will help you effortlessly plan an eco-friendly Christmas whilst also looking after your well-being and taking time to enjoy simple pleasures in life.
'thinking about it from an athletic point of view I'm pretty sure hygge would include running in the snow with friends'
I'm sure you will have heard of hygge, the Danish word that we don't quite have an equivalent for but means to snuggle up, be cosy, content, look after your well-being have fun and feel good through enjoying the simple things in life. Anything that helps us do that this Christmas has to be a good thing especially as many of us may not be able to visit family as we might have done. So what is considered hygge? Well it can include having a fire, watching the stars wrapped up warm, reading a good book, cooking a meal, drinking a glass of glogg or a hot chocolate and pulling on those thick woolly socks, and importantly doing these things with family and friends. Thinking about it from an athletic point of view I'm pretty sure hygge would include running in the snow with friends, or a mountain bike followed by flasks of coffee. All this followed by a long soak in the bath by candlelight and planning next years events or adventures in front of a fire! This year we might need to organise things a little differently but why not use your imagination and see what might be possible, go out with family, take part in an organised club activity or share your rides on social media and go on zoom for a social hot chocolate or mulled wine!
'Skirr was designed with sustainability at the centre of what we do, from ingredients, to packaging, manufacturing to delivery'
So alongside supporting our well-being and making the most of the simple pleasures in life, I wanted to also consider how best to have a sustainable Christmas too. As many of you will know our brand Skirr was designed with sustainability at the centre of what we do, from ingredients, to packaging, manufacturing to delivery,  we have tried to think it through from the beginning. With the value of sustainability at heart I wanted to set you out some ideas for how you might plan for a sustainable Christmas.
'presents you can give that are not only great ideas in themselves but also help the environment and communities in which they are produced'
As you might imagine being a Scottish brand there is definitely a Scottish twist to some of my suggestions! I have put together ideas for presents you can give that are not only great ideas in themselves but also help the environment and communities in which they are produced. They might be organic, fair trade, ethical and above all help protect our natural outdoor playground!
'an eco-theme to giving'
I'm going to start with some top tips for recycled presents, then take a look at the best foodie and nutrition choices, candles to add atmosphere, books that will inspire and sustainable outdoor gear for running, swimming and cycling.  There should be something for everyone! But before you rush off to buy do stop and think a moment, have a conversation with your family about how to do Christmas this year, could you have an eco-theme to giving? Could you try and make sure you don't buy for the sake of it and possibly something that isn't really needed or wanted? Can you find out in advance an idea of what someone would like if you really haven't got a clue?
So here is my Guide to an Athlete's Sustainable Christmas:
Recycled Presents
Food & Drink
Sports Nutrition
Candles
Books
Skincare for Athletes
Run/Swim/Bike Gear
Outdoor Adventure Gear
Before we go on I just want to say that these are just personal recommendations and Skirr doesn't have any commercial arrangement with any of these other companies to gain any form of compensation or reward. I have just spent my time researching this so that you don't have to
1. Recycled Presents
Before you go out and think about spending money stop just a moment and have a think about whether you have anything valuable that you could give away? When I say valuable I mean it in its wider sense, is there a brilliant book you read this year that you think someone else might like to read too? Do you have a pair of running trousers that didn't fit you or that you just didn't like? Do you have too many triathlon magazines piled up in a corner? If nothing immediately comes to mind you can think a bit wider about charity shops for books and online sites such as Rerun that sells and upcycles used active wear and Back Country based in Aviemore who have second hand outdoor gear such as tents and running shoes, paddleboards and more! You could challenge your family to give at least one recycled present or you could all exchange one.
2. Food & Drink
So as Christmas goes for me this is about chocolate and perhaps a glass of bramble gin!. Chocolate and spirits, both of which probably get consumed in most households at Christmas. Lets begin with chocolate... With chocolate the more affordable sustainable brands I recommend are Seed & Bean and Chocolate and Love. Both produce gorgeous bars including Chocolate and Love's Organic Dark Chocolate & Pomegranate and Seed & Beans Hazelnut Truffles or their Mandarin & Ginger Dark Chocolate.
For a more delux gift you might want to consider Ocelot , a small Edinburgh based chocolate make who puts ethical values at the heart of what they do or another small chocolatier, Charlotte Flower Chocolates which are designed with: the seasons and nature, freshness and artisanal craft, values and passion, stories and traditions.
For a sustainable spirit to drink or give as a present you should take a look at Kintyre Gin, brewed at the Beinn An Tuirc distillery in Kintyre. Not only is their copper still powered by their own green, hydro-electric scheme, but they use local spring water, plant a tree in their woods for each and every case of Kintyre Gin that's sold and re-invest a percentage of their profits in local businesses, particularly supporting local entrepreneurs. Another amazing gin is Nadar Gin distilled at Arbikie using peas and botanicals grown on the estate, powered by solar power and said to be the world's first carbon positive gin.
3. Sports Nutrition
The world of sports nutrition doesn't have a great many sustainable brands out there but there are two UK based companies making a real difference. One is Tribal who work with farmers in Africa growing baobab which they turn into yummy smoothies and are working towards sustainable packaging and B-corp certification. Their ingredients are 100 % organic and are grown with eco-friendly farming methods and certification means no pesticides or fertilisers have been used on other crops within 50meters of the wild harvested fruit. Another great company is Protein Rebel who grow their own protein and manufacture their protein powders in the UK reducing air miles. They have use peas and crickets farmed in the UK which have the added benefit of being high in iron and B12. Scottish based Active Root make gel products with a difference, they are not in single use plastic wrappers. Rather you buy a tub that comes with plastic-free refills and they have a reusable gel pouch that you mix it up in and can consume on route with no waste.
So to create that hygge experience it is best to use a beeswax or soya based candle which reduces the indoor air pollution from petroleum wax alternatives. There are so many great options out there to choose from but here are a couple of my favourite Scottish brands, two which are based here in Argyll, Zing Organics who make the most amazing large three wick candles and my favourite one which is Hemp, Patchouli and Palmarosa made with organic essential oils. 
Dryad Candleshop which have beautifully scented Caledonia Forest and Argyll Mid-Winter candles or the Scottish Bee Company founded with a mission to increase the bee population by 20% locally and selling gorgeous scented and unscented bees wax candles.
 4. Books
It turns out I could have written this entire blog just on books but perhaps I will save that for the New Year when we may all be snuggling up still here in Scotland needing some inspiration to kick off 2021. So I have selected just five books one each covering running, cycling, adventures, rewilding and endurange. First up is the Spirit Run in which Noé Álvarez's recounts his 6,000mile marathon from Canada to Guatemala alongside Native Americans indigenous tribes, the son of a Mexican immigrant who fled a life of labour fruit packing plant to seek a brighter futures through running, self-exploration, and relationships with the land. Second to recommend is Ultimate Etapes by Peter Cossins which cycling the very best routes in Europe. From the epic ascent of the Stelvio to the windswept coastline of the Netherlands' North Sea, this book is for cyclists of all abilities, from experienced club racers to enthusiastic amateurs who are looking for an epic experience. Each stage includes a detailed route description, suggestions on other rides within the local area and details of the most significant sportives in the area.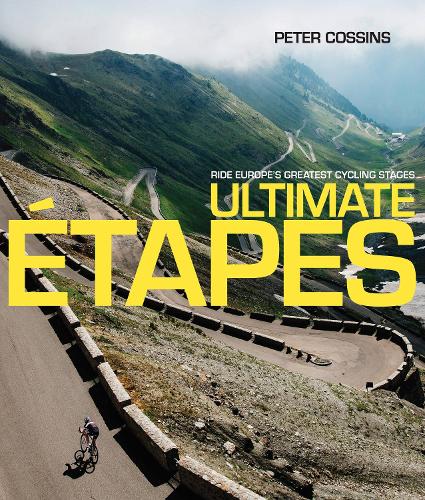 Third up is a book for adventurers by Alastair Humphreys, Micro Adventures, which seems even more relevant this year as it is about finding adventures on your own doorstep. Whether it's sleeping on a hilltop, going for a wild swim, cycling a new route or walking home for Christmas, it encourages you to discover something new about yourself and the world just outside your window.
Fourth up is about one of my passions, rewilding and this year a gorgeous coffee table book titled Scotland: a Rewilding Journey was published. It explains that not so long ago vibrant, wild forest stretched across much of Scotland and beavers and cranes were at home in extensive wetlands, salmon and trout filled the rivers, lynx, wolf and wild boar roamed wooded glades. It makes a call for a wilder Scotland where nature flourishes, nature is an intended and people prosper.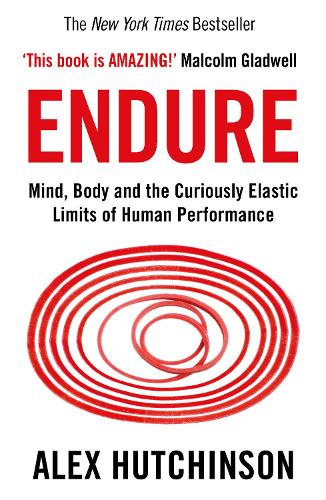 Last I wanted to include a book with a bit of science about endurance sports and here is a book that attempts to find out, how high or far or fast can humans go? What about individual potential? What defines a person's limits? Alex Hutchison in his book Endure takes us to the forefront of the new sports psychology, presenting startling new discoveries enhancing the performance of athletes today and explaining how anyone can utilize these tactics to bolster their own performance. Maybe I have just presented you not only with present ideas (make sure to arrange a swap back so you can read it too) but perhaps this is your ideal reading list to start of your next year, planning what to do, where to go, how to do it and why we should all be thinking about our contribution to nature.
5. Skincare for Athletes
Well you knew this was coming didn't you! I couldn't leave Skirr off the list, of course I think it makes not only the best Christmas present whether you run, swim or cycle but it is a fantastic stocking filler or wee extra for someone who is sporty or who simply want to start and get fit. Not only does our Sport Body Balm work amazingly to stop you chafing but it really is the most sustainable chafing product on the market. As you may know from our previous blogs it was designed with sustainability in mind from the ingredients, to the production, to the packing and delivery. You will be pleased to know that now at the start of November I am still out there battling the rain and wind to get your products delivered to the Post Office by bike! You might know that we also sell organic soap made with the same sustainability values, wrapped in biodegradable vegware paper tied up with sisal. So if you would like  to buy a lovely soap as a gift then ours are scented with lavender and tea tree which smell super and give your skin a treat. You can check out our special Christmas offers in our Christmas Shop.
6. Run/Bike/Swim Gear
Most of the sustainable sport gear for running, swimming and cycling is clothing and it is good to be able to report that there is now a large amount of choice available for athletes who want to make an eco-responsible choice. Ideally from a sustainability point of view it is best to keep gear in use, the best example of this I can find is ReRun (mentioned above under recycling) who recycle and repurpose sports clothing for reuse. There are of course companies who go out of their way to help you repair and reuse outdoor gear and I have blogged about this before, these include Alpkit and Patagonia.
Next I want to look at brands who are designing gear with sustainability values at their core, Scottish based Findra who aim to create products that wherever possible that are beneficial to both people and the earth. They make great outdoor cycling and running gear, and use recycled plastic and coffee grains in their waterproof jackets.
UK based Bamboo Clothing make lovely leggings, crop tops, bras and socks from organic bamboo which is a very sustainable crop using little water and no pesticides. Another UK company, Presca, use recycled plastic bottles to produce stunning and performance driven cycling and triathlon clothing now being used by elite teams. On the swimming front Circle One produces a range of wetsuits including for triathlons, they use limestone neoprene in their wetsuits, which is more environmentally friendly than traditional petro-chemical neoprene, it uses more sustainable and less toxic resources during production and lasts longer.
Sustained Sports are a new platform bringing together sports clothing, gear, nutrition and skincare products to UK athletes, they aim to research the best sustainable brands so that you don't have to do the leg work to check them out.
7. Outdoor Adventure Gear
Here are just a few ideas for outdoor presents that meet high sustainability standards including Patagonia and Alpkit who are bothl B Corp certified and Keela and Findra (both Scotttish companies) who I'm sure aspires to be! Keela were the first Scottish company to sign up to the Sustainable Clothing Action Plan, they designed gear to last and have a repair hospital to mend your bust kit! Findra has a sustainable approach to designing, sourcing, manufacturing, buying and using clothes, believing this is key to protecting the planet, as well as the lives of those involved in the creation of garments. If you click on the garment the link will take you to their website.
So whatever you do for Christmas this year remember not to stress about presents or cards, try and keep the commercial side to a minimum and concentrate on the hygge side of it and your well-being! Start practising now in November, have a cosy fire, dress up warm and watch the stars at night. Sit outside in the sun with a coffee or hot chocolate and listen for the birds singing. Pick up your favourite book or make your favourite meal. Light the candles and play music. Start planning your next adventures and start thinking about what amazing places you can still go visit or what events your would like to participate in next year. Maybe it will be a ride to a new place, a trail run in  the wilderness or a swim from a new beach. There are always more adventures waiting for us out there. We just need to make a plan!
'my go to mini library of inspiration'
I especially like this time of year when I get to spend a bit more down time, I still like to get out a real map and my favourite books,  Micro Adventures, the Scottish Bothy Book and the Wild Guide to Scotland. They are my go to mini library of inspiration when it is lashing it down outside, it is dark by 3pm and my fire is blazing. 
'it feels good doing the simple things in life'
I hope I have inspired you that it is fairly easy to answer, 'How can I have an eco-friendly Christmas?' and that this Guide to an Athlete's Sustainable Christmas has inspired you when it comes to things to do and how to approach buying and giving this year. I think it feels good doing the simple things in life still and receiving a present of a candle, a pair of woolly socks or a good book that inspires you can be the best! As you work out how to tackle Christmas this year see if you can focus your efforts perhaps on a little bit of everything, make something, recycle something and gift something sustainable. Most of all take time to savour the special moments and have some hygge!
I hope you enjoyed reading our latest blog. Please leave a comment below if you have any other great sustainable Christmas suggestions for athletes. don't forget to pop over and have a look at the great offers in our Christmas Shop.